How to join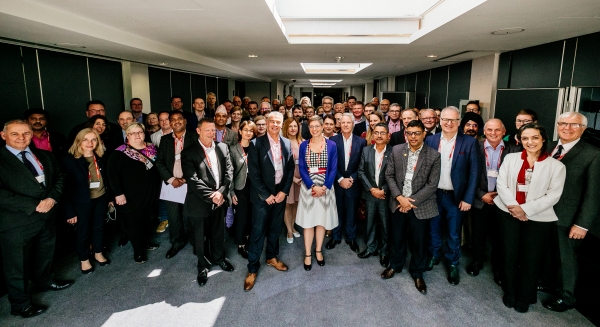 How To Join
More legislation than ever before is decided upon at European level. This affects the day-to-day running of a printing company. From what ink you can use and how companies report their emissions, to employment laws and health & safety - EU legislation affects it all. It is vital that the European graphic industry is strongly represented at the European Union.
Intergraf works with the European Commission when potential legislation is considered. With our strong links to Commission DGs and officials, as well as our membership of groups which meet in the Commission to discuss issues at stake, we ensure that concerns of the graphic industry are heard. We are also involved in various print-positive campaigns directed at other EU institutions, such as the European Parliament.
By joining Intergraf, you will not only contribute to our goals, but you will also gain privileged access to EU policymakers, as well as other peers and industry experts from all over the world. Through these networks, you can access information and advice, helping to strengthen your own work and improve the prospects of the wider sector by sharing your own knowledge.
Intergraf is your European platform for advocacy and communication and the success of our work depends on your collective industry knowledge. We invite you to join us as a Member or Associate Member and to play your part in the representation of the graphical sector at European level.
Membership
Full Membership of Intergraf is available for national printing associations located in Europe. The fee for Members depends on the turnover of the industry and the GDP in that particular country.
Associate Membership
Associate Membership is open to any company or association wishing to deepen collaboration with Intergraf without becoming a full member. The fee for Associate Members is €7,500 per annum. The exact nature of collaboration can be negotiated.
How to Join
To enquire further about Membership or Associate Membership of Intergraf please contact a member of the team. We look forward to hearing from you!
{K2Splitter}